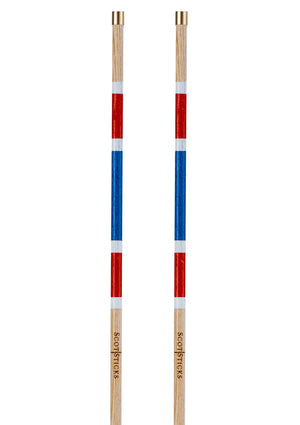 The Real OG
The design that started this journey, red, white and just the right shade of blue. 
It's timeless, classy and literally complements everything. 
Key Features
100% ash
45" length
3/8" diameter
Brass end caps
* PLEASE NOT THAT ALTHOUGH YOU CAN STILL PURCHASE SCOTSTICKS, YOUR ORDER WILL NOT BE STARTED UNTIL WE OPEN BACK UP ON 01/11/23 AFTER SOME FAMILY TIME WITH OUR NEW ARRIVAL.